The Ride To Anywhere But Aculeo
Originally posted to El Cantar de la Lluvia on Wednesday, November 01, 2006
This is a ride that I did with Ben almost two months ago, something like that. We had intended to follow the same
long and mysterious
route we did last year, but this time during the day.
To be honest, I don't really remember the exact route we took.
We had lunch at a nice empanada stop, where Ben's bike fell over (the ground under the kickstand gave way).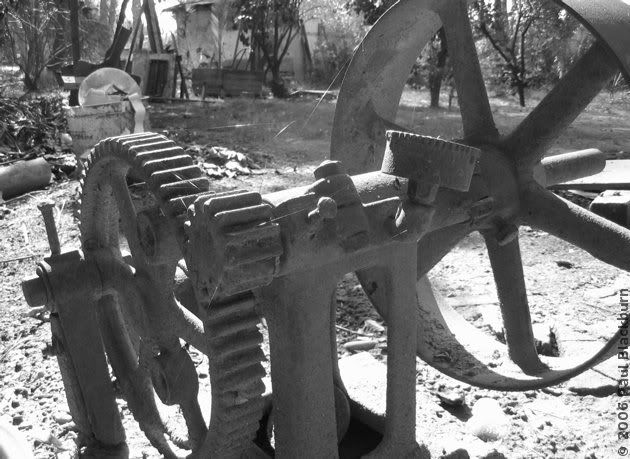 Sun, tranquility.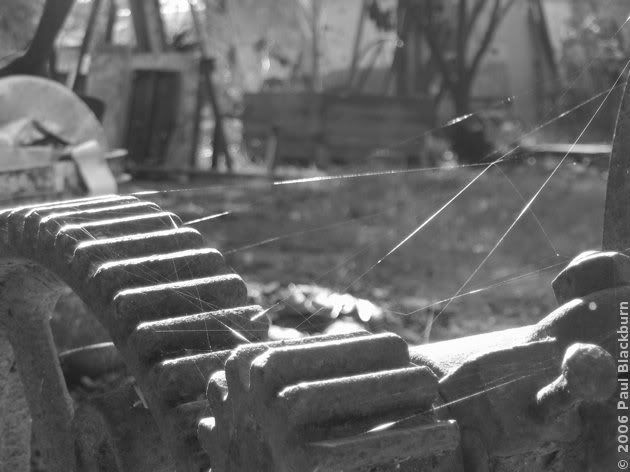 This was the place:
We carried on, blossoms perfuming the air.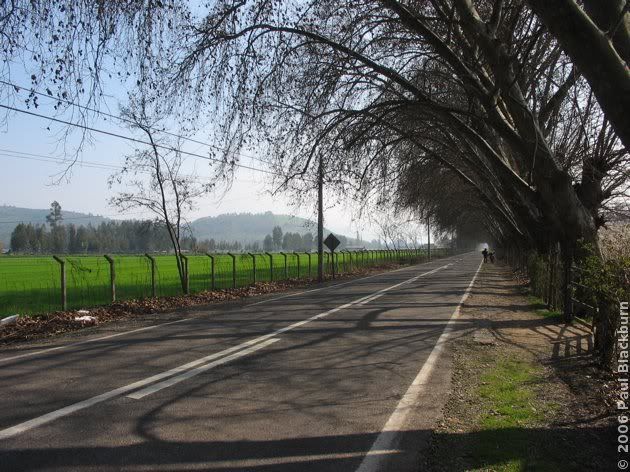 If there had been a breeze, this would have been a true Japanese scene.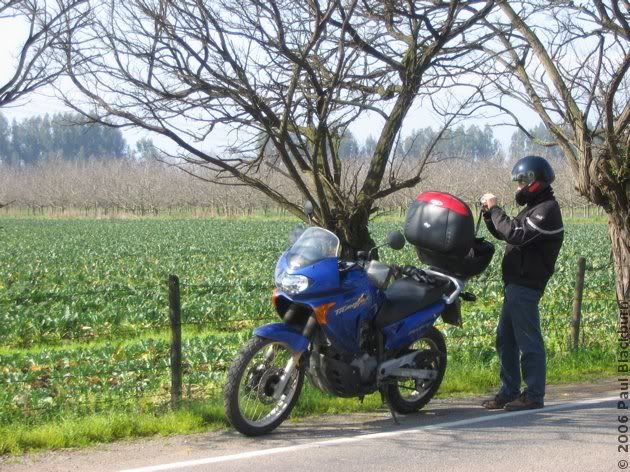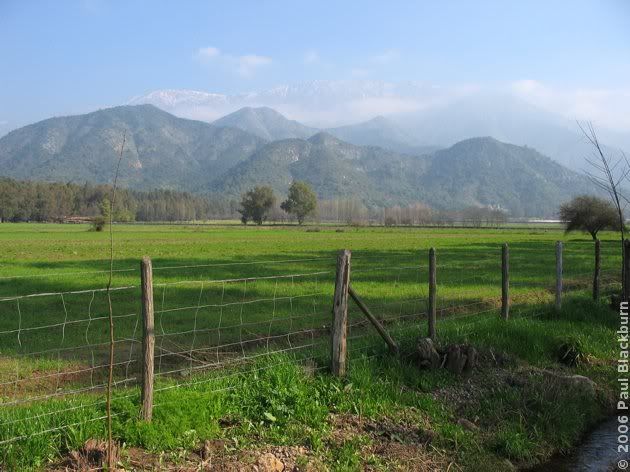 We were quite interested in seeing the same route during the daytime, so we started up the winding dirt road that was so spooky at night.
Things that you miss at night: a small mine. 5 metres straight in, and then 10 metres right, and it ended abruptly. Oh well.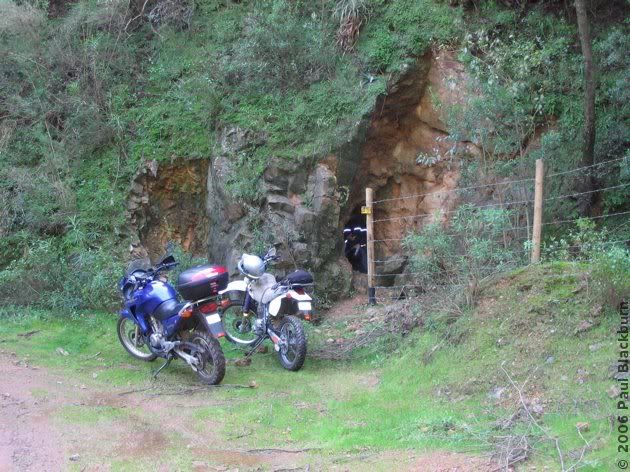 We came around a curve, and... a river. I think it's the same one as in this picture: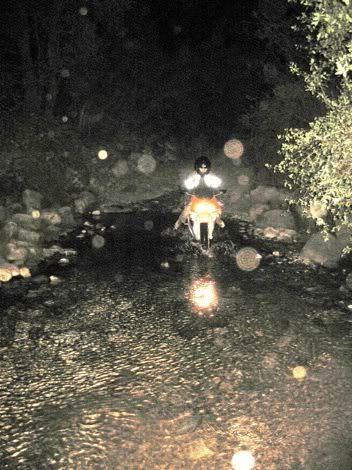 At this time of year it, it was way too deep to cross, at least given our inexperience. Damn.
Back we went, and we took another route. Ben sent me the GPS track, but we'll leave it up to the imagination, enshrouded in mystery, just to see if we can get that Halloween thing going.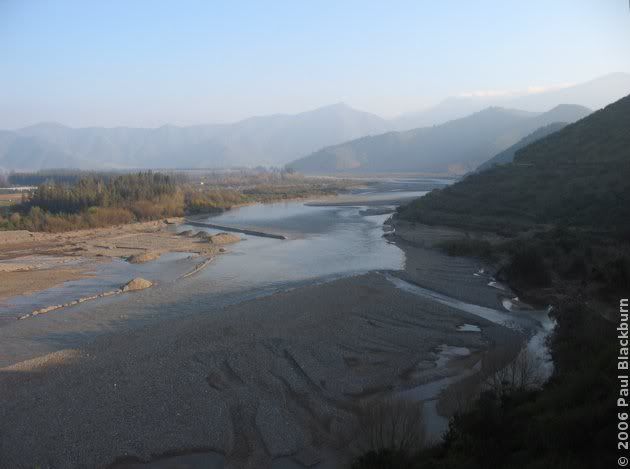 Riding around, following random roads here and there, we came across a strange looking building. It was old, falling to pieces. Some sort of factory or refinery. Across the road from it, the ground shone and glistened in the sun as if it were wet. In fact, it was due to these rocks, probably slag from the refinery.
This stuff was all over the place. Were these pits intended as temporary holding for the glassy waste?
The place seems to be a sort of Sunday destination for families: ideal for wandering, exploring and so on. Kids could play freely.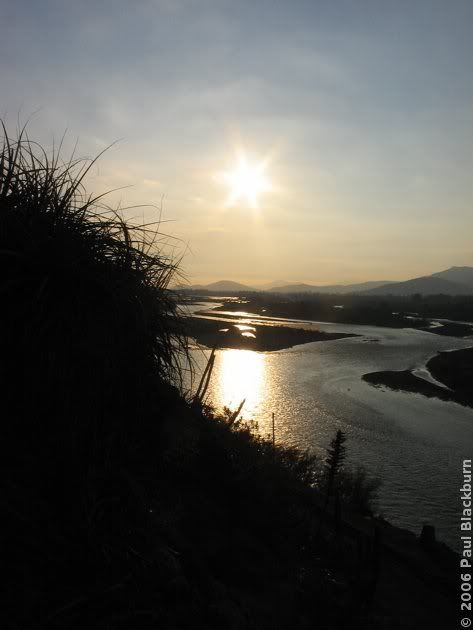 Indeed, kids could play all over the place, even a rather large over-30-ish kid that goes by the nickname of Ben Kenobi, who decided that skidding the back wheel on wet grass over and over with a 200 kg motorbike was a good idea.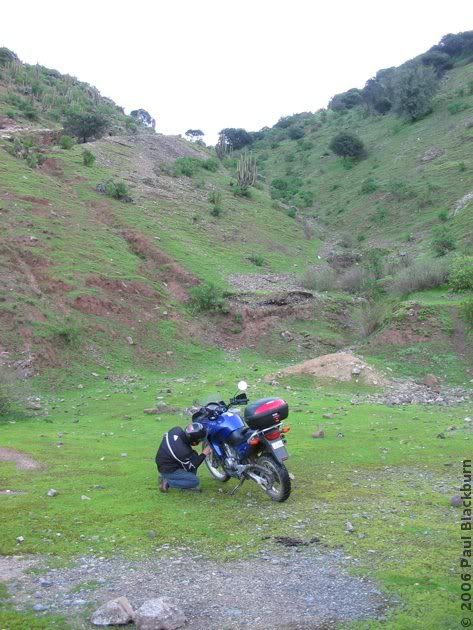 The result: next week he bought crash bars for the Transalp.
It started getting cold, and it was time to go back. The Laguna de Aculeo circuit would have to be done another time.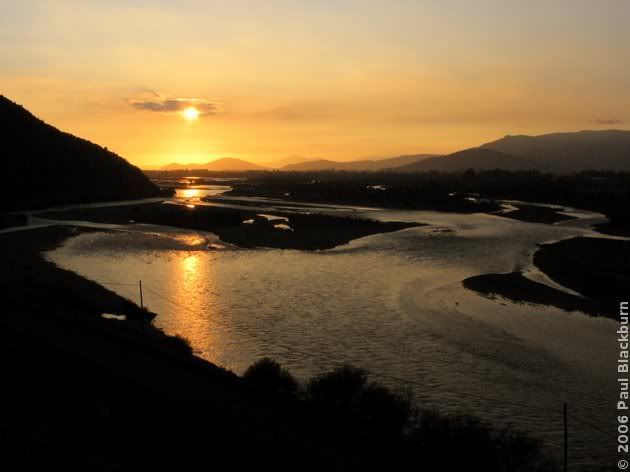 Labels: rides