Cerro El Roble, Second Attempt
Originally posted to El Cantar de la Lluvia on Monday, October 30, 2006
Despite the fact that I arrived in Santiago at 9:00 am on Sunday, after having being stuck on a bus since 3:15 am, coming from La Serena, I decided that this would be the day on which I would reach the top of Cerro El Roble.
If you're wondering what made me bus up to La Serena, you may be a tad surprised. It is a spectacularly silly reason, on many levels. Sublimely silly, almost.
On one hand, I had to give the TOEFL (Test of English as a
Foreign
Language) in La Serena because I registered late for it, and there were no seats available in Santiago. On the other, the idea that a native English speaker like myself should be required to sit for 4 hours in front of a computer screen reading, writing and talking about inane crap is simply ridiculous. This test, of course, is required for application to US PhD programs, and that's why I was taking it.
What did I get from this delightful experience? A walk on the beach, complete with blisters on the soles of my feet for not realising that my lower extremities had become wimpy and pale during the winter months, and couldn't handle the hot paving stones.
Out of sheer coincidence, I met Richytoo and wife on the beach. They kindly invited us to their house to shoot the bull before the test, and then drove the three of us to the school (which was much, much farther away than we had anticipated). Thanks, you're the man!
When I finished the test, around 11 pm, I was the first one out. My two other friends, Tomás and Jorge, also part of the
Moron Committee
(they too left the test registration for the last minute), were still embroiled in the arduous process of listening, reading, writing and taking nonsense, so I wandered about outside the test rooms, making an honest effort to talk up the pretty girls as they came out, stressed and exhausted. All turned out to be not single. To top it all, as if Destiny were playing a cruel joke, one of them had had her bachelorette's party the night before.
No hay derecho, che.
We set off towards La Serena in a car that was falling to pieces. It seem that a friend of one of the guards of the International School of La Serena is a man of tremendous generosity, and he took us down to the bus station in his potty-on-wheels for the low, low price of 1000 pesos each.
Mister Jorge decided to snooze at the bus station, and Mr Tomás and I wandered off to the beachfront disco strip. We sat on a couch and stared at a big screen running a mix of 80s music videos, drinking screwdrivers, assigning scores to the girls around us. The scores used the "camels, goats, dates" unit system. I think the grand total of points we handed out did not exceed two camels, four goats and a handful of dates. Not a night to remember.
Anyway, that was my trip to La Serena. And now, about Cerro El Roble.
This dog was waiting patiently for a bit of my empanada.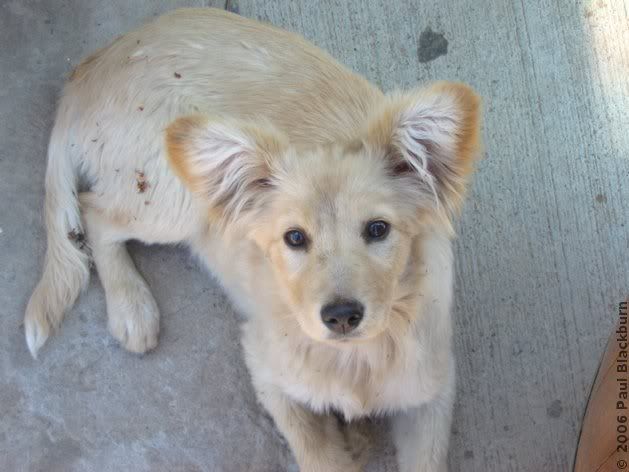 Last time
I wasn't able to get to the top because of the snow. The same lady at the gate said that she'd let me through, but I was not to be back after 5 pm, because she had to close the gate.
It was 3:15 PM, and I was confident that I'd be able to do it in time. Just in case I had a problem later on, I went straight to the top.
This is the view. If you'd like the 954 KB version, click
here
.
Up here there is a cluster of antennae and an observatory, run by the Universidad de Chile.
And the view, amazing. In the distance, Aconcagua.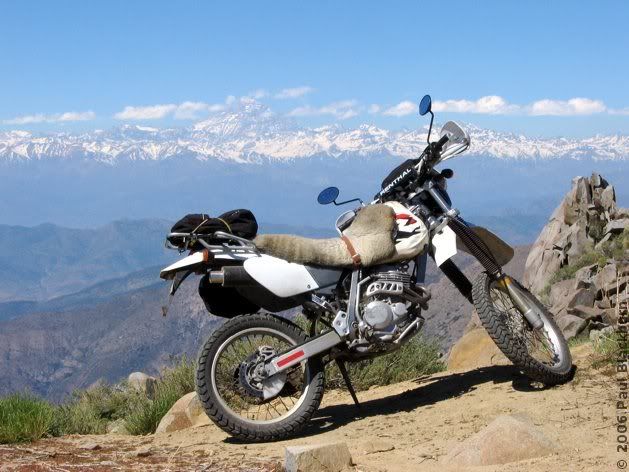 There was no one up there. Only the wind.
This is the road I came up.
I wonder if this is used still.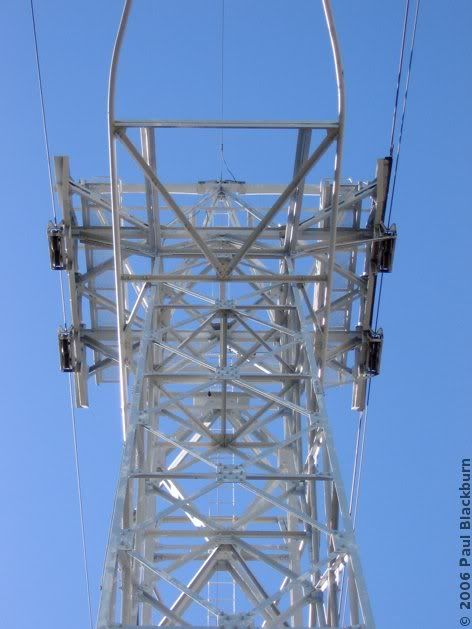 The road back down.
The lack of sleep from the previous night caught up with me, so I stopped for a while.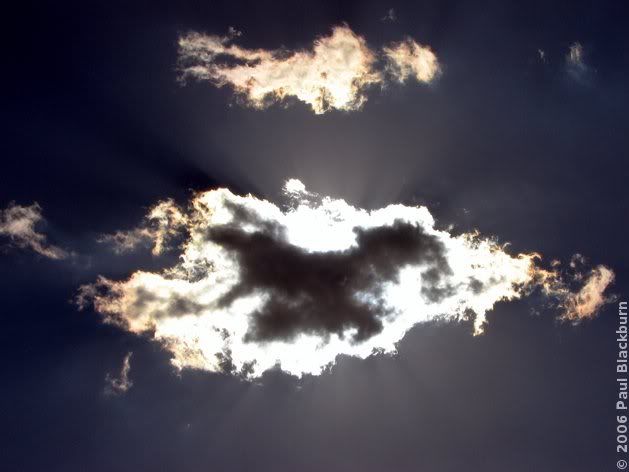 And then I carried on to Santiago. I took the Camino Juan Pablo II from Chicureo to Lo Barnechea, I got home, fell into bed, and slept from 8 pm to 9 am. And I had a dream:
It was nighttime, thousands of tiny houses vying for space, muddy alleyways no wider than a narrow set of shoulders. Everyone slept, and I had pushed the XR this far so as not to wake anyone. I didn't think it convenient to attract attention. I left two girls, friends of mine, in charge of the bike, and set off quietly and stealthily to do my business. I didn't want to be seen or heard, and if I was, I wished to be ignored. Eventually the narrow alleys that ran between the rickety old wooden houses opened up, and I came across a wider passage, almost a street. Since it was a Saturday, I feared people would have gathered in the open spaces to chat and have fun, so every now and then I would retreat back into the shadows to find a darker route. There was no light shining out of the windows, since no one here could afford electricity. I eventually did what I came to do, and made my way back to the bike. It wouldn't start, and it looked different. It was missing the bark busters and other things. I started taking the carb apart, looking for the problem, when I notice a man emerging from one of the huts. I realised then that it was not my bike, it was his. Embarrassed, I explain, and he's still half asleep, so he doesn't get mad. I had apparently taken a wrong turn. I reached my bike, and there were my friends still, waiting. I fired her up, and before the bark of the engine could wake the whole neighbourhood, I roared out the longest and straightest alleyway I could find, towards home.
Labels: rides